The Snowball Effect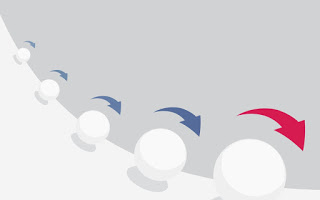 ---

Nick Vance
Date: February 9th, 2018 8:00 AM
---
The snowball effect for paying off debt is a fantastic concept and very easy to understand.
Let's Say You have 5 recurring debts:
Looking at this chart, your lowest payment is your credit card. When you plan your budget, work into your budget an additional 10-20% to put towards additional debt payment.
· Apply "additional payments" to your monthly credit card payment
o
Continue payments until your total credit card debt is paid off
o
You now have $150 plus the 10-20% surplus available in your budget, this now becomes your total surplus
·
Apply total surplus to your monthly medical bill payment
o
Continue payment until your total medical bill debt is paid off
·
Continue following this process for all your debts
This is the snowball effect It's simple, yet extremely powerful. All it takes is a little planning.

BN Focus – Go to your Snowball debt calculator and enter in all of your debts. Then choose which debt you will eliminate first and begin your journey to becoming debt-free.
Leave a Comment
You must be logged in to leave a comment