Learn to keep an extra $200 a month!
About Our Spending Detox Program
As you track your spending over the next 30 days you will quickly identify spending habits that are causing you to end each pay period with no cash in your bank account. You may even feel disgusted with yourself because of all the money you've wasted.
We have been there too, there is a way out. What do we offer;
Online Community: ask and get your questions answered, participate in our live events, and know that we are all in this together and you are not alone.
Personalized Account: You get your own personal account on our moneymasterylife.com website.
Spending Detox: this online calculator tracks your spending habits by category each month. It then allows you to analyse your habits.
Spending Archive: we give you the ability to save your tracked spending month after month. This gives you the perspective on your progress to becoming debt-free
Graphs & Analysis: We provide you with the ability to analyze your spending in easy to read color-coded graphs by a variety of data points (date, category, and sub-category)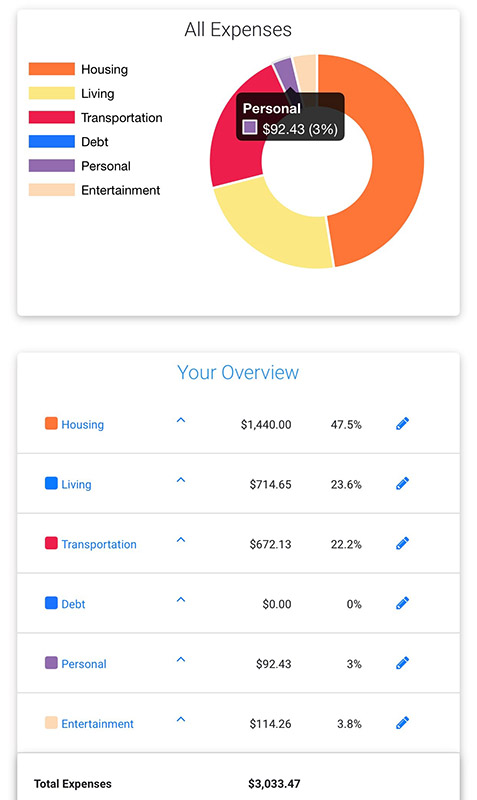 Your Purchase Includes:
A Personalized Account

Online Spending Detox

Your "Spending" Archive

Graphs & Analysis

Online Community