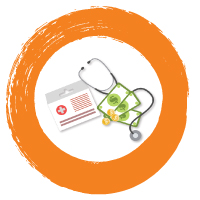 Is a financial check up important?
Knowing where you stand financially is very important when it comes to making goals. If you don't know where your money is going each month, how can you make any goals? Think of our free financial checkup as a GPS recalculating your financial route and future.
Our free financial checkup will walk you though some general budget categories, asking you to estimate what your monthly expenditures are.
Why is this important?
Money and finances are topics that we don't often like to discuss, but just like our health, the warning signs are something that we can't ignore.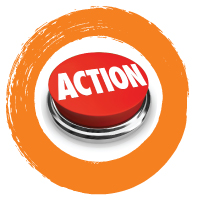 Being Proactive
Using our free financial checkup will allow you to see where you stand compared to the national average. Once you complete our free 10 Step Financial Checkup you will see by category whether you spend more or less money than the average.
Our free financial checkup results will provide you with insights into where you spend your money.
You will be able to see at a glance where your money goes. As you see this "rough" view of your monthly budget you can begin to see opportunities where you can improve your financial outlook.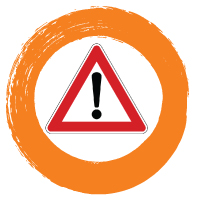 Stay Aware
Knowledge is power and with knowledge a financial change can occur. Being aware of your financial health gives you the opportunity to have a clear sense of all the moving pieces that affect your financial life. Our free financial checkup will start you on your journey to understand your finances. You will begin to be aware of where and on what you spend your money on.
Our free financial checkup is that tool that will begin to put you in control of your money.
Testimonials
Heidi A
I'm enjoying this course. It's great for both those new to budgeting and those who just need a refresher. It's easy to listen to and follow along with. I like that Nick is candid and honest. Budgeting isn't exciting or fun, but Nick is very helpful and up front about what to do and why you should do it.
Richard V
Excellent information, presented perfectly. BN Focus definitely has a passion for helping me get control of my finances. It's a great feeling knowing that BN Focus is not just cheering me on, but doing everything they can to help me meet my financial goals. You guys are awesome!
Joy H.
I am so grateful that I decided to get the BN Focus program. The program was easy to understand and use, and most importantly, it works! I followed the program and in less than two weeks, I was able to determine how to pay off debt and save $415 per month. $415 per month!! I would recommend BN Focus to anyone who would like to reduce their debt and save money, which is everyone!
Jason & Jasmin Vincent
The Velocity System is exactly what my wife and I were looking for. We are in the process of buying our first home right now and we are so excited to put this system into place. We will be able to save about $80,000 on our home loan and pay it off in 14 years instead of 30. The best part is that we won't feel strapped for cash either. The Velocity System is a true life changing system.
Michelle Fenn
I firmly believe in the principles behind this program! My husband and I followed this strategy and we were able to pay off our mortgage in less than 7 years and it saved us well over $50,000! It takes discipline but with that, you can accomplish your financial goals, achieve financial success and freedom!

It is very exciting and rewarding when you see the results!
Previous
Next