Having Fun on a Budget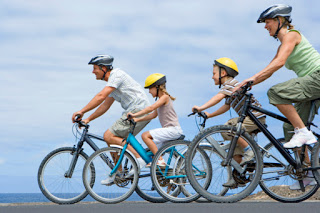 ---

Nick Vance
Date: March 23rd, 2018 8:00 AM
---
In a struggling economy, it can be hard to have a good time. The prices of everything keep going up, while your bank account dwindles.
You don't have to despair, though, and you don't have to stay home all the time, either! You can still go out and have a good time, even if you're on a tight budget.

There are many activities to enjoy that are either cheap or free.
You can also find activities for both children and adults,
so you won't be out of fun things to do. The key is to find the beauty and joy in the little things!
When you're looking for things to do on a budget, consider what kinds of activities each member of your family is interested in. Some people love to spend hours at a museum, while others love movies, the outdoors, sports, or reading.
Try to come to a consensus so that everyone is happy with the chosen activity.

Agreeing on what to do is important.
If you can't agree, make a list of the things that each person wants to do. Ensure all the suggestions are free or inexpensive, based on an established cost limit, then put all the suggestions into a jar and draw one out. That way,

it's fair to everyone.

The next time, draw another one. Each person will eventually get what he or she suggested.
Finding Free and Inexpensive Things to Do
Free and inexpensive activities are easier to find than you think.

The local newspaper will be your friend when you're looking for things to enjoy.
In nearly every paper there are listings of upcoming community events and activities. Nearly every day there will be some kind of street festival, movie night, parade, or other free activities for the kids in your surrounding neighborhood. Take advantage of these events!
Keep up with your local news station.
You'll hear about other big events in your city. Of course, you can also search the Internet for activities.
Using your creativity is important as well. Picnics in the park and walks along the seashore to hunt for shells aren't advertised and are often forgotten forms of entertainment. So are quiet strolls around hiking trails or a day at a nature preserve or animal sanctuary.
These kinds of activities can be very rewarding for just about everyone in your group, and

they can get you thinking about other activities you'd like to try.
Even if you live in a small or rural area, don't give up on finding fun things to do on a budget. Camp out in your backyard or have a movie night where you rent some movies and make popcorn. Plus, there are always family get-togethers, day-trips, board games, and other fun activities to keep you busy.
The most important thing is that you spend some enjoyable time with the people you love. How little money you spend won't matter in the long run, but the memories will be cherished forever!
Leave a Comment
You must be logged in to leave a comment