Loan -vs- Line of Credit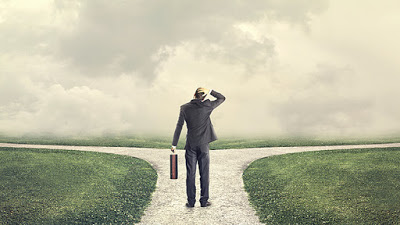 ---

Nick Vance
Date: July 20th, 2018 8:00 AM
---
There's a wealth of different financing options available to you depending on what your financial needs are. Loans and lines of credit are two of these options, but they have very different implications.
If you're looking for emergency funding or financing for a special project, such as buying a new vehicle, making home repairs, or paying medical bills,

the right type of financing will make all the difference.
What's the Difference Between a Loan and a Line of Credit?
The primary difference between a loan and line of credit is that a line of credit more closely resembles a credit card than a loan. A loan is granted, used, and repaid, but a line of credit can be borrowed against repeatedly as needed if you pay it off completely over time.
Here are some things to consider when it comes to loans and lines of credit:
1.
Loans are lump sum payments.
All the money in the loan is granted to you, you spend it however you see fit, and you return it through payments. Once the payments are made, the agreement between you and the lender terminates.
2.
Lines of credit have a different format.
They allow you to spend and reuse the loan amount as you need to, if you continue to repay the balance.
In other words, lines of credit are like credit cards in this respect.
·
For example, you may obtain a line of credit for home improvements, to start a business, for medical bill repayments, or for all three.
3.
Interest rates may vary.
The interest rates available to you for a loan or line of credit can vary from one lender to another. One lender may offer better rates for a line of credit while another may offer the best deal for a loan.
·
When deciding between a line of credit and a loan for your funding needs, be prepared to shop around. When you look at different options, you'll get a better chance of finding an interest rate and a lending opportunity that suits your individual needs.
4.
Some lending options have specific purposes.
When you take out a line of credit, how you use the money is generally more flexible. Most loans are granted for specific purposes, such as to finance a vehicle or consolidate debt into a single monthly payment.

For what purpose are you seeking funding?
·
Try to find a lending option that suits the specific purpose you intend to use it for. If you're looking for money to suit several purposes, a line of credit may be ideal. If you're looking to spend the loan amount on one purpose like buying a home, paying off an expensive medical bill, or paying off a car loan, a traditional loan may be best.
5.
Loans sometimes carry early repayment penalties.
Many loans carry penalties when they're paid off early, because the lender is losing profit they would gain from interest. Lines of credit, because they don't have a term length, don't typically force you to pay penalties for paying more than the minimum amount monthly or paying the entire balance off early.
Ultimately, determining what type of lending is right for you is up to you. Some lending institutions will give you a choice between different lending options while others may offer a specific lending product for your unique situation.

Don't be afraid to ask questions throughout the lending process to ensure you're satisfied with what you're applying for. If you're not sure if a specific loan or line of credit will meet your needs, seek more information until you find the funding option that's right for you.
Leave a Comment
You must be logged in to leave a comment