Money Matters Q&A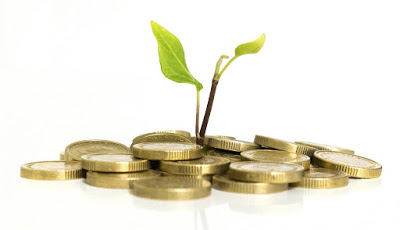 ---

Nick Vance
Date: September 28th, 2018 8:00 AM
---
Q. Is a Rent-To-Own program a good way to purchase a TV?
A
.
Now days you can purchase almost anything Rent-To-Own, such as TV's, furniture, appliances, and even tires for your vehicle. The catch with Rent-To-Own is often you will pay way more than the actual value of the item.
For example, perhaps you'd like to purchase a $500 TV. You can get this TV for only $30 a week at the Rent-To-Own store. $30 a week is $120 a month. However, you'll pay this rate for 6 months. So, in the end that equals $720.
It would be better for you to save $20 a week for a little over 6 months and then purchase the TV you desire in cash
.
Plus, if you wait until Black Friday or right after Christmas, New Year's, or on big holiday weekends, you'll often find TV's on special.
Q.
I am in my mid-twenties and flunked out of college as a teenager. Is there a way I can go back to school? Can I qualify for loans?
A
.
YES! It's never too late to go back to school. Your first step would be to choose a school you'd like to attend. Call the school and make an appointment with a school advisor/counselor. Explain that you understand there were issues with your grades and that you are now 100% focused on completing your degree.
During this meeting, also discuss how the only thing holding you back might be money and ask what types of aid might be available. Some schools have programs that award grant money (that you don't have to pay back) to students who left on academic probation but are trying to go back after several years.
Ask for the number (and directions) to the financial aid office, as well as the business card of the person you spoke with.
Be persistent!
They want to ensure that you're determined to go back to school.
Going back to school may seem difficult, but it'll be worth it
once you're enjoying the many benefits of your degree!
Q.
My friends talk about investing money. How can I invest money when I'm not in a great financial situation?
A.
It used to be the only people who had money to invest were the people who already had money. Nowadays, there are many ways for you to invest your money, even when you don't have much to invest.
You can always go with a traditional stock broker, but keep in mind you'll most likely need over $1,000 to start.
Some companies, however, may be able to help you start investing in stocks for as little as $25 a month
such as ShareBuilder.com.
Many financial institutions now offer interest-bearing savings accounts or money market accounts that require very little money to open.

As your invested funds grow, you can switch to investments that pay a higher interest. With more money to invest, you may feel more comfortable with assuming a bit higher risk for a greater return on your money.
Leave a Comment
You must be logged in to leave a comment